KIDDE FIRE SYSTEMS/FENWAL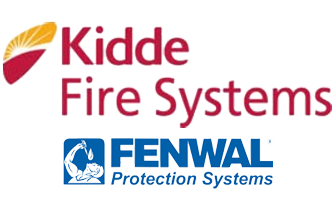 Founded in 1935, Fenwal Protection Systems was the pioneer brand for linear heat detection and Industrial Explosion Protection for aircraft applications.
In fact, Fenwal was the brand of choice for protection of World War II aircraft. Seventy years later, with decades of fire protection research, engineering and design experience, Fenwal is now the leading provider of fire protection products for Mission Critical facilities around the world. Their distribution and installation network includes the most experienced and respected local design and service companies in the fire protection industry. Fenwal maintains the closest relationship possible with their distribution partners.
Fenwal ensures business continuity for Mission Critical facilities like telecommunications and computer data centers. The fire detection and suppression systems we design and build protect important assets with technology that recognizes fire threats in their earliest stages and extinguishes them in a way that preserves both the environment and the assets.
In 2015, United Technologies merged Fenwal into Kidde to become one provider of special hazard fire protection systems. Kidde Fire Systems leads the industry in technological innovation and equips their distributors with the best products available in the industry.